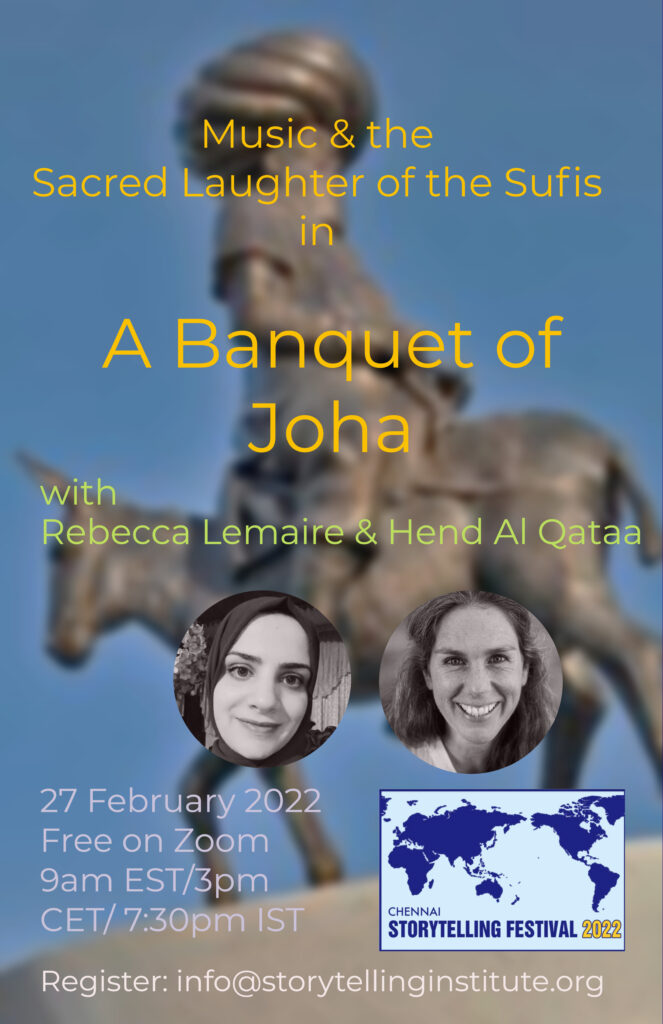 Come and join us on this joyful and musical journey Joha will take us on.
Joha, as he is called in Palestine, is known all over the world under different names; Mullah Nasruddin and Hodja are but two of these. Is he wise? Is he a fool? Or is he simply "Joha every person"? Come and decide for yourself as Hend Al Qataa and Rebecca Lemaire celebrate Joha and the human condition, taking you on a journey with this sometimes funny and sometimes absurd character. On this meditative and joyful pilgrimage, Hend and Rebecca weave together songs, stories and music using the oud, frame drum, flute and voice. Both adults and children from 9 years old are invited, as they will enjoy the different levels of understanding in these wise and fun stories.
Age:
Adults and older children.
Time:
A 45-minute session + 20 minutes time for reflection, silence and sharing afterwards.