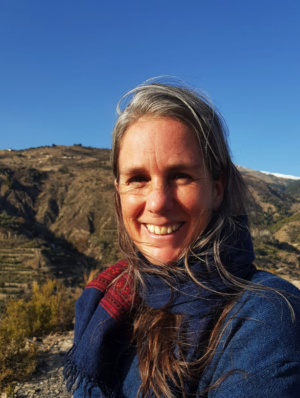 Hello! Welcome to learning and/or improving your English! I am a QUALIFIED ENGLISH TEACHER and I have been teaching English to students around the world for over 15 years. I have worked with business students and as a general English teacher at the British Council in Oman, Barcelona and Kuwait for children and adults.
Recently, I have been specialising in EAP (English for Academic Purposes) working for the UNIVERSITY of WARWICK and the UNIVERSITY of GLASGOW, guiding students who are embarking on their studies in the UK with their academic English skills, including reading and research, writing essays, practising presentations and seminar skills, note-taking, etc.
I am also a TEACHER TRAINER and share my innovative ideas at conferences and give courses for English teachers in Spain.
I have been a CAMBRIDGE SPEAKING EXAMINER and have prepared students for Cambridge exams.
My speciality is to be able to ADAPT to my students' needs, expectations and learning styles; exam preparation, fluency, help with presentation skills, pronunciation, essay writing, familiarisation with the language, etc.
I use creative and familiar methods to ensure maximum progress and easy learning. 100% education and 100% entertainment! When learning is enjoyable, students (both young learners and adults) progress much faster.
I am also a STORYTELLER and when appropriate, I teach my storytelling skills to my students; public speaking, pronunciation, voice projection, organisation of ideas, grammar and vocabulary in context for children. You can view some of my storytelling on Youtube.
While being PROFESSIONAL, organised and taking my job and your progress very seriously, I like to make the lessons and homework ENJOYABLE and suited to your interests as well as your needs. As Mary Ann Shaffer said: We learn better when we are laughing at the same time!